---
Friends:
tussiplex
leaff
bit-tuner
flx
bissig
psy-q
meninos
fsierra
ballonmann
---

---


The Kurt Kuene Ant Page
See how I keep my Ants!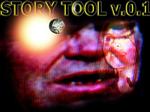 Story Tool
One of my project is related to Artificial Storytelling.
I make a storytelling software that generates just one story based on the users feelings!
Only in German so far :(



The Man in the Basement
See the movie about the man who lived in my basement.
Quite unbelivable but see him with your eyes and listen to the song!


WIPKING Recording Studio Zurich
Here is where Kurt Kuene produces his songs!



(You're like) shit in my head
Finally two great musicians work together!
bit-tuner and kurt kuene made a great song!


Nun te ne ji
Kurt Kuene has written, produced and performed an Napoletan love song!


Krieg
Kurt Kuene has written, produced and performed an song about civil war in Switzerland!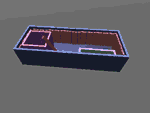 Kuene's Auto Garden
A modular system that allows a lasting green terrace garden without artificial irrigation.
The main goal is to maximize biodiversity.



My pictures
Browse the Pictures from my Wristcamera.


Opeth Concert
Me an Bit-Tuner at a Heavy Metal Concert.
Opeth is really cool!
Download the Movies!



Studies and Projects
Projects and studies from me and krung.
See what we do to become more intelligent!


Puppet Master
Have Influence ;)



Research Tool
Searching the web.